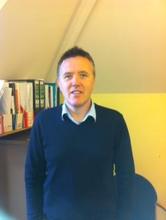 David Abbott
University of Bristol
David Abbott is a Professor of Social Policy at the School for Policy Studies, University of Bristol. His research has been with different communities of disabled children, young people, adults and their families and allies. Recent work has focused on the lives of boys and men with neuromuscular disease and examined the interactions between sex, gender and disability. He is an Associate Director of the NIHR School for Social Care Research.
Keywords: disability, social care, sexuality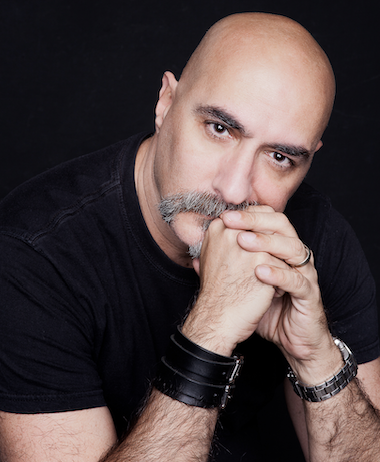 Ron Amato
Fashion Institute of Technology
Ron Amato is a Professor in the Photography and Related Media department of Fashion Institute of Technology in New York City. Ron's art practice revolves around his identity as a Gay man. Some of the issues explored in Ron's work are ageing within the Gay community, male representation in social media and the ongoing attack on LGBTQ people by the current American administration. His book, The Box, visually represents Ron's journey from a boy born into a second-generation Italian-American family in Brooklyn, NY, to his current position as a respected educator and artist. Ron is a leader for diversity and inclusion on the FIT campus, serving nine years on The President's Diversity Council. He has exhibited extensively both nationally and internationally. His seminal exhibition of sexual self-portraits in NYC in 2000 established Ron as a leading Queer artist. He has a BFA in Photography from School of Visual Art, NYC and an MFA in New Media Art and Performance from Long Island University. He currently lives in Brooklyn with his husband, Seth, and their two Fox Terriers, Ben and Zeb.
Keywords: artist, photography, male figure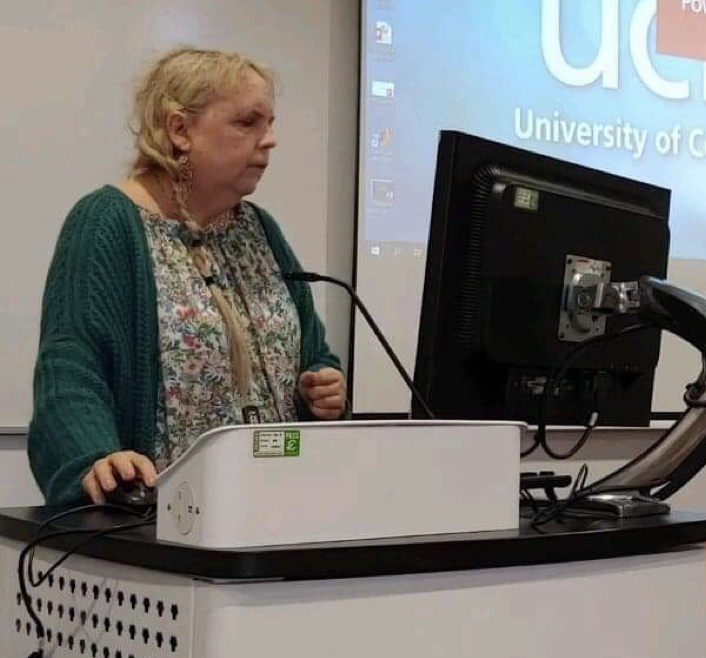 Colette Balmain
Kingston University
Dr Colette Balmain is a Senior Lecturer in Media and Film at Kingston University. Her interests are in East Asian Cinemas and Cultures with particular reference to systems of identity formation. Her PhD was on gender in the work of Dario Argento. She is currently finishing a book on East Asian Gothic Cinema and is in the early stages of a book on BTS, boyhood and performative masculinities. She is launching a major global conference project on BTS (4/5 Jan, 2020) as well as a number of publishing projects on KPOP.
Keywords: KPOP, BTS, Gothic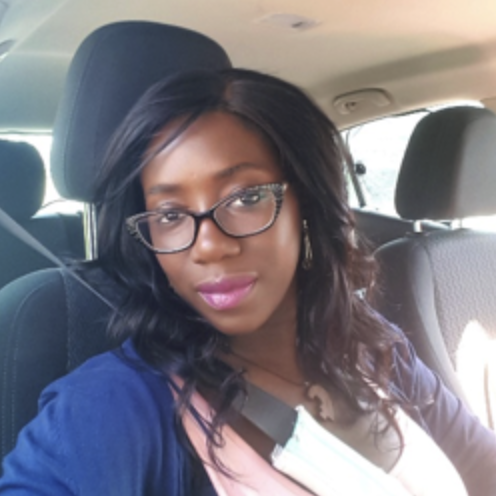 Shardia Briscoe-Palmer
De Montfort University
Shardia is an Early Career Academic Fellow in Media, Race and Social Justice at De Montford University. Shardia works closely with the Stephen Lawrence Research Centre, depicting tensions and discrimination across the intersection of race and gender. Shardia has recently submitted her doctoral thesis on The Politics of Black Caribbean Masculinity: (De)Constructing the Postcolonial Other through the University of Birmingham where she awaits her viva examination and with the intention of her monograph publication in 2020. Shardia is interested in the examination of marginalised masculinities and how the construction of race shapes the gendered experiences of black men. She can be found on Twitter at @ShardiaBPalmer.
Keywords: Race, Postcolonialism, Intersectionality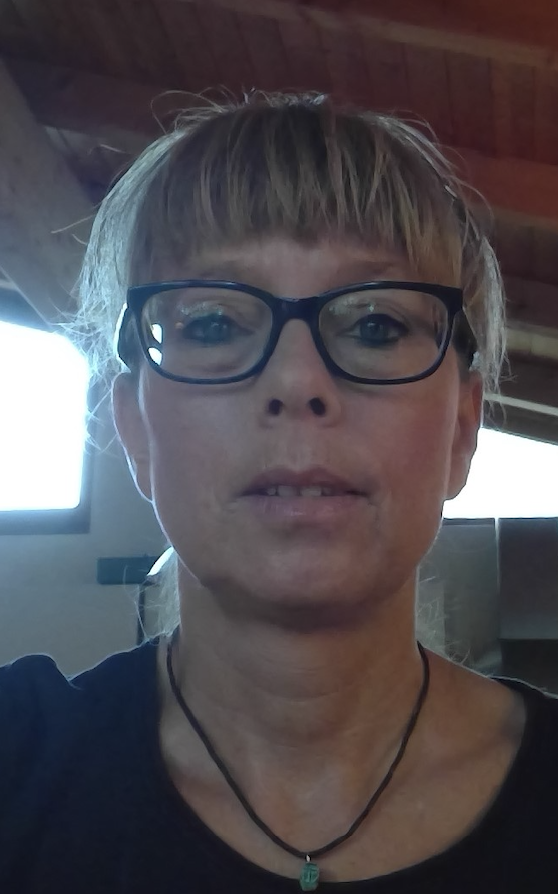 Lisa-Nike Bühring
University of Gloucestershire
Lisa has just submitted her PhD to the University of Gloucestershire, UK. Her research focusses on the perception of ageing in neoliberal society, on the analysis of the socio-cultural frames of ageing and gender communicated in Hollywood (action) films and on gaining a better understanding of how these narratives affect older people.
At the moment, she is a freelance lecturer for a variety of subjects, including qualitative research methods and media psychology at private business universities in Germany. While her passion for teaching remains unbroken, she is also increasingly motivated by her interest in the socially and culturally constructed narratives which influence our lives in a neoliberal society.
Lisa, therefore, pursues her development as an early career researcher actively and has just contributed an entry to the Encyclopedia of Gender, Media and Communication to be published by Wiley shortly. She is on the editorial board of the Journal of Extreme Anthropology and a member of the Centre for Women, Ageing and Media (WAM), theEuropean Network in Ageing Studies (ENAS), Ageing + Communication + Technologies (ACT) and the North American Network of Ageing Studies (NANAS) as well as of the ERA Gender-Net Plus Project Masculine Ageing (MASCAGE).
Keywords: ageing, masculinity, socio-cultural narratives
Contact: lisanikebuehring@hotmail.com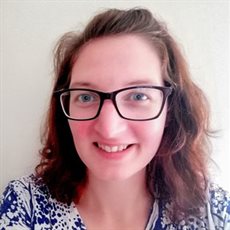 Amy Burge
University of Birmingham
Dr Amy Burge is a lecturer in popular fiction at the University of Birmingham. Her work focuses on romance in different historical periods, in particular the late Middle Ages and twentieth and twenty-first century. She is interested in the potential for historical approaches to offer new perspectives on modern discourses of love, relationships, gender, ethnicity, and sexuality. She has published research on contemporary women's historical fiction, sexualisation and women's advice literature, medieval and modern literary representations of virginity, and a study of religion, gender, and race in late medieval and twenty-first-century popular Orientalist romance fiction. Dr Burge is presently working on a literary history of the romantic alpha hero and race, exploring the intersection of nation, gender, and race in popular romance fiction and the anxieties and negotiations inherent in these romance masculinities. Twitter: @dramyburge
Keywords: popular fiction (esp. romance), race, historical approaches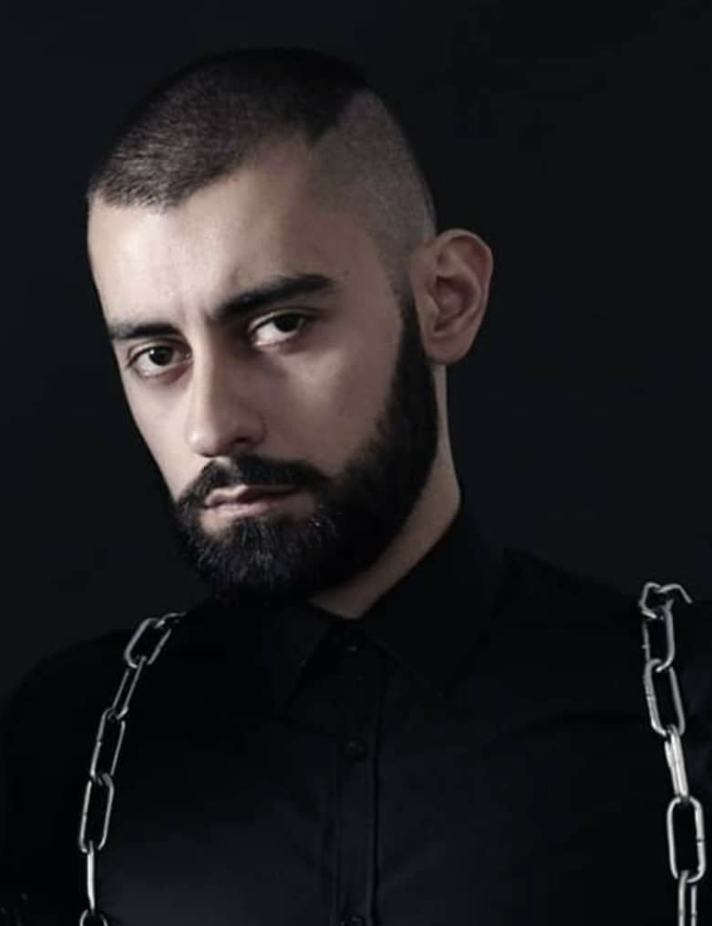 Emre Busse
Freie University
Emre Busse is currently a Ph.D. candidate at the Freie University Berlin, focusing on gay 'ethnic' pornography in Europe. He worked as head curator of the Berlin based queer art project, Pornceptual between 2014 – 2017. As an artist and filmmaker, he directed numerous movies such as, "Hyper-Masculinity on the Dance Floor" and "Landlords – Economics of S&M Apartments in Berlin". In March 2017, he co-curated the exhibition called "ğ-queer forms migrate" in Schwules Museum* Berlin (LGBT History Museum of Berlin) supported by the Regierender Bürgermeister von Berlin – Senatsverwaltung für Kultur und Europa. His research interests are pornography, ethnography, BDSM, body, performance and gay sexuality.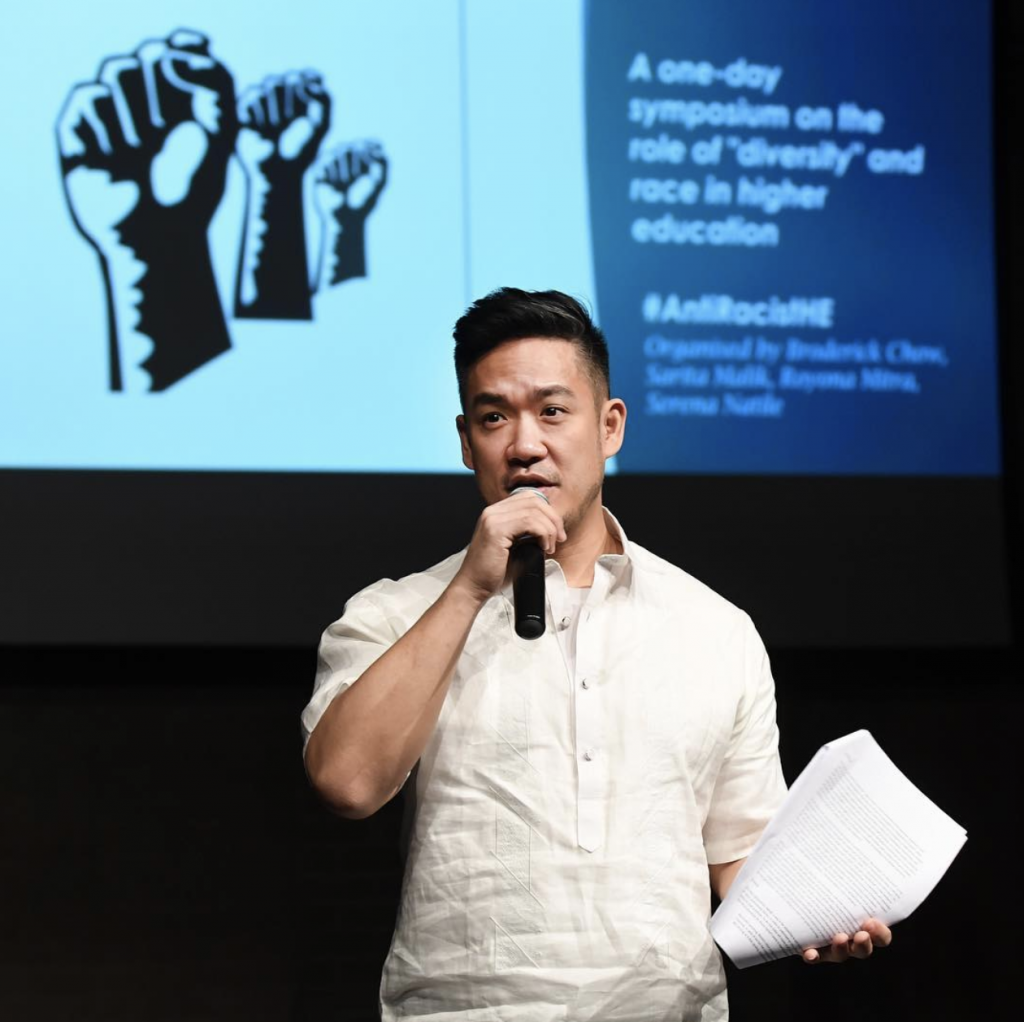 Broderick Chow
Brunel University
Broderick D.V. Chow is an interdisciplinary scholar engaged in questions of theatricality, performance, and the sporting body, and is Senior Lecturer in Theatre at Brunel University London. From 2016-2018 he was Principal Investigator on the AHRC-funded research project Dynamic Tensions: New Masculinities in the Performance of Fitness (www.dynamictensions.com), a cultural history of men's fitness and its intersection with the theatre in Britain and the United States, from the late nineteenth century to the present day. As part of this work he was a visiting scholar at the H.J. Lutcher Stark Center for Physical Culture and Sports, University of Texas at Austin (February 2017) and a visiting scholar at University at Buffalo, SUNY (October 2017). He is coeditor with Eero Laine and Claire Warden of Performance and Professional Wrestling (Routledge, 2016) and is co-editing a new collection with Laine entitled Sports Plays. He is Assistant Editor of Contemporary Theatre Review in charge of its online site, Interventions. Broderick is an amateur Olympic Weightlifter and qualified coach. Contact: broderick.chow@brunel.ac.uk, Instagram: @dangerology, Twitter: @broderickchow
Keywords: theatre, performance, sports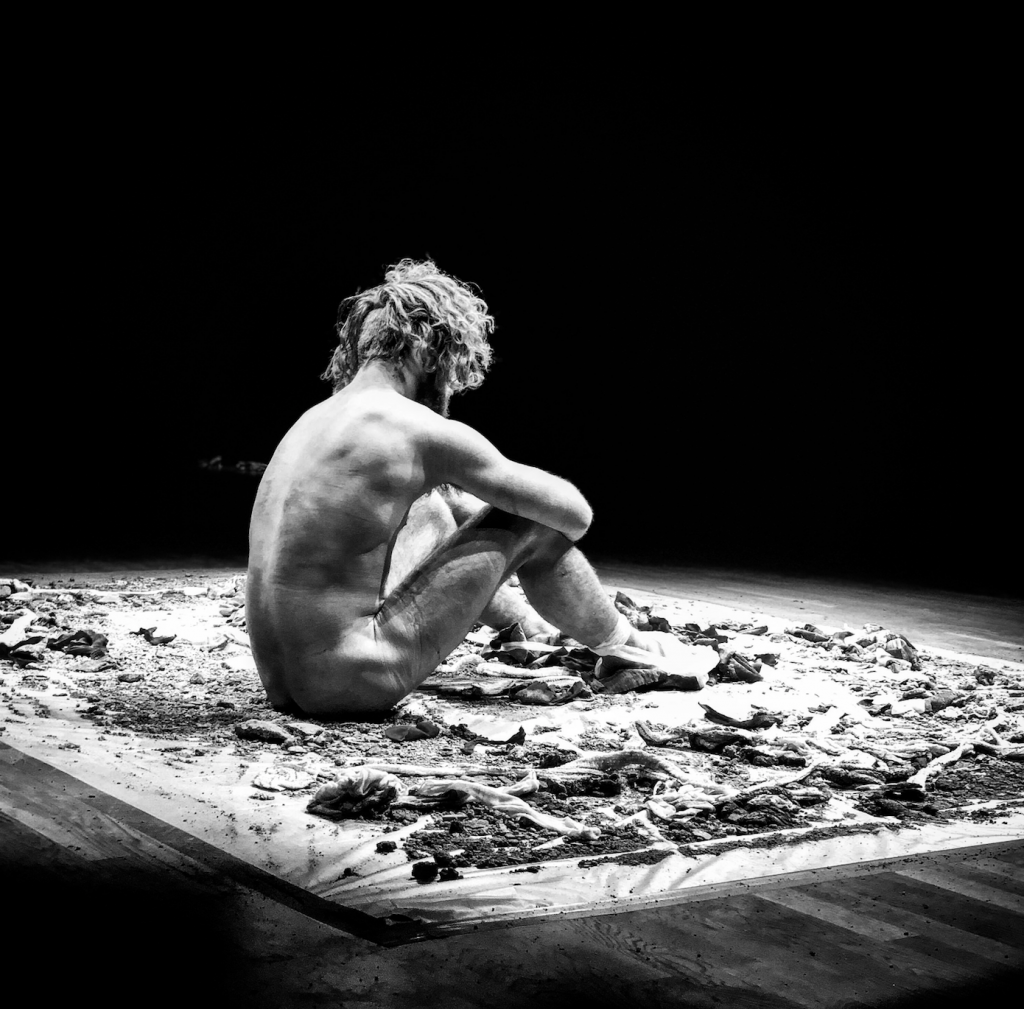 Charlie Cornforth
University of Plymouth
I am a performance artist who specialises in re-defining how 'Toxic Masculinity' is understood. I train and shape my identity to embody hegemonic forms of masculine identity. Using a combination of Autoethnographic and Practice as Research methodologies, I interrogate how socio-cultural ideologies have influenced men to engage in a plethora of practices that cultivate poor mental health and encourage problematic behaviour. These methodologies have allowed me to interrogate how my own identity has interfaced with hegemonic masculinity; amongst other socio-cultural influences such as escapism culture and intergenerational teaching. This has allowed for an in-depth analysis of the mimetic components that lie behind the construction of the 'man'. Understanding that there is a profound amount of influential material and personal trauma that may nurture an individual to adopt harmful practices/ behaviours. Working closely with feminist/poststructuralist and Jungian literature, my research, training and performance art is all designed to encourage men to deconstruct the harmful aspects of their masculinity and work towards obtaining the 'mature'/ healthy masculine.
Keywords: toxic masculinity, hegemonic masculinity, healthy/unhealthy masculinity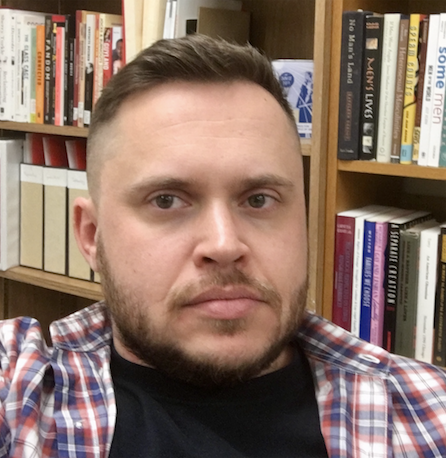 Robert Cserni
Stony Brook University
Robert Cserni is a Ph.D. candidate at the Department of Sociology at Stony Brook University, New York. His current work focuses on how technologically-mediated processes of globalization of gay culture influence the (re)constructions of sexualities and sexual identities of gay men/men who have sex with men (MSM). He is the Managing Editor of Men and Masculinities and a Program Director at the Center for the Study of Men and Masculinities (CSMM). Robert is on the Board of Directors of the American Men Studies Association (AMSA). He has a certificate in Women's and Gender Studies (Stony Brook University, 2015), and is a certified group facilitator (University of Haifa, 2012). His M.A. in Sociology is from University of Haifa (2012), where he studied the effects of Internet usage on LGBT youth's social capital.
Keywords: sexualities, globalization, technology
Jasmin Degeling
Ruhr-University Bochum
Jasmin Degeling is a media and gender studies scholar and research assistant at Institute for Media Studies, Ruhr-University Bochum. Her PhD-project was on techniques of the self and media of care in the aesthetics of Christoph Schlingensief and Elfriede Jelinek. She is a member of the editorial team of the onlinejournal »kultur & geschlecht«. Before this, she was a member of the PhD-Net »Das Wissen der Literatur« (HU Berlin); Visiting Scholar at the German Department at University of California, Berkeley; and member of: 'Queer Temporalities and Media Aesthetics', (NU Evanston/Illinois// Ruhr-University Bochum).
Keywords: mediated masculinities, media of care, technologies of self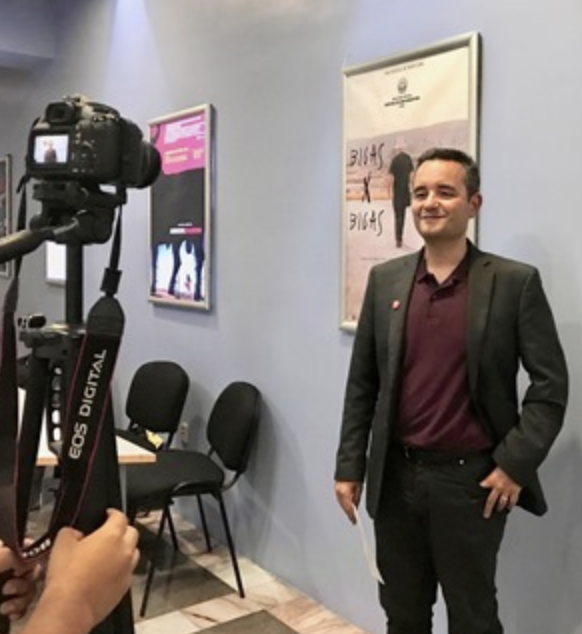 Santiago Fouz Hernández
Durham University
Santiago Fouz Hernández is Professor of Hispanic Studies and Film Studies at Durham University (UK). He specialises on masculinities and male bodies in contemporary cinema and popular culture, with a special interest in queerness and ageing. He is the author of Cuerpos de cine: masculinidades carnales en el cine y la cultura popular contemporáneos (Barcelona: Bellaterra, 2013) and co-author of Live Flesh: the Male Body in Contemporary Spanish Cinema (I.B. Tauris, 2007), as well as editor of a number of volumes including Mysterious Skin: Male Bodies in Contemporary Cinema (I.B. Tauris, 2009) and Spanish Erotic Cinema (EUP, 2017). He is currently preparing two volumes on the late Spanish filmmaker Bigas Luna and coordinating a series of international events to disseminate his work (focusing on gender and national identities).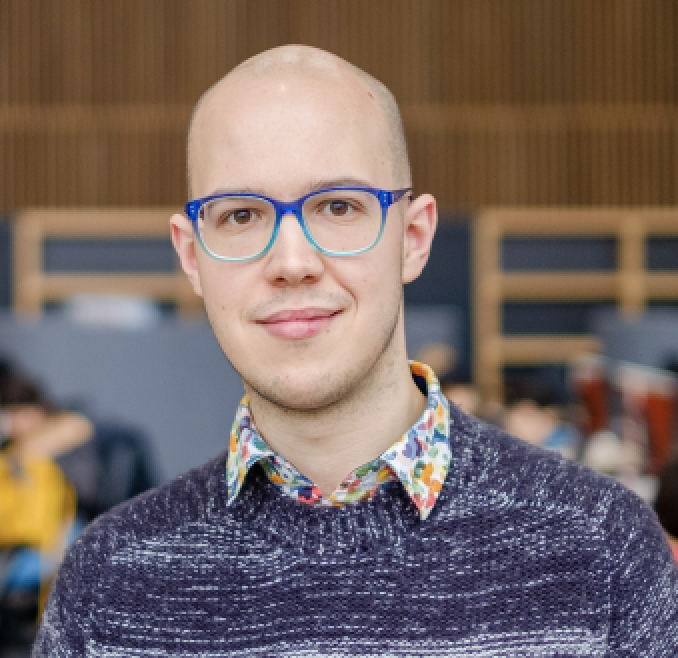 Jaime García-Iglesias
University of Manchester
Jaime García-Iglesias is a PhD candidate in sociology at The University of Manchester. His research explores gay men's contemporary perspectives of HIV, intentional infection (bugchasing) and PrEP through online ethnography, interviews and creative writing. He has a background in English (University of Oviedo, Spain) and Critical Theory (University of Nottingham). He is particularly interested in HIV and its role in gay sexuality, creative methods, stigma and taboo practices, and the use of online technologies for sexual wellbeing. He can be reached at Twitter @JGarciaIglesias.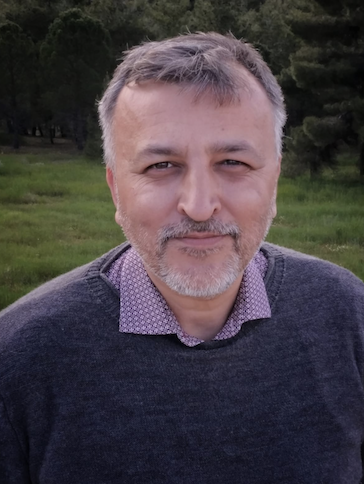 Murat Goc
Manisa Celal Bayar University
Murat Goc received his PhD degree from American Culture and Literature Dept. at Ege University, Turkey. He is the founding editor of Masculinities Journal, an international biannual journal on critical studies of masculinities. He is also the founding member of Initiative for Critical Studies of Masculinities, a profeminist network of scholars specialized in critical studies of men and masculinities and based in Turkey. He extensively wrote articles and presented papers on men, masculinities, and fatherhood in literature and popular culture. As a member of ICSM, he also gave numerous lectures, organized workshops, and joined panels to integrate men and boys into gender equality activism and to encourage young scholars to work on gender and masculinity studies.
Keywords: masculinity studies, literature, fatherhood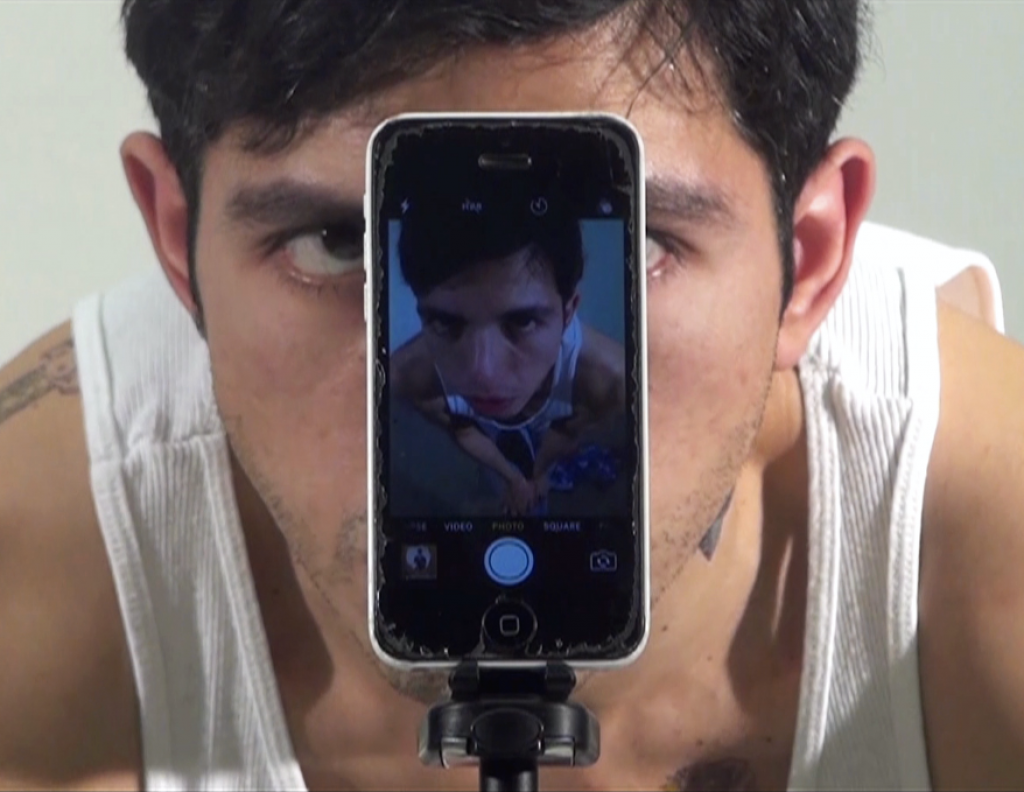 Francisco González-Rosas
Concordia University
Francisco González-Rosas is a Chilean mixed-media artist. His interdisciplinary practice combines performance, video, sound and installation, exploring questions of representation, gender, race, sexuality, digital culture and the use of technology. He holds a BA in Acting and is currently pursuing an MFA in Intermedia at Concordia University. His work has been exhibited internationally, and can be viewed on his website www.franciscogonzalezrosas.com.
Keywords: performance, body, new media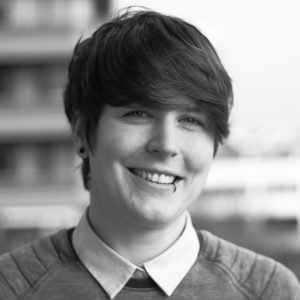 Sarah Horn
Ruhr-University Bochum
Sarah Horn is a doctoral candidate at the graduate research training group "Documentary Practices: Excess and Privation" at Ruhr-University Bochum. Her PhD project in Media Studies is on the mediated practices of self-documentation by trans male people on YouTube. She is a member of the editorial team of the onlinejournal »kultur & geschlecht«, and of the interdisciplinary research group "Queer Temporality and Media Aesthetics" (Northwestern University, Evanston (Chicago) and Ruhr-University, Bochum).
Keywords: trans masculinities, queer temporality, self-documentation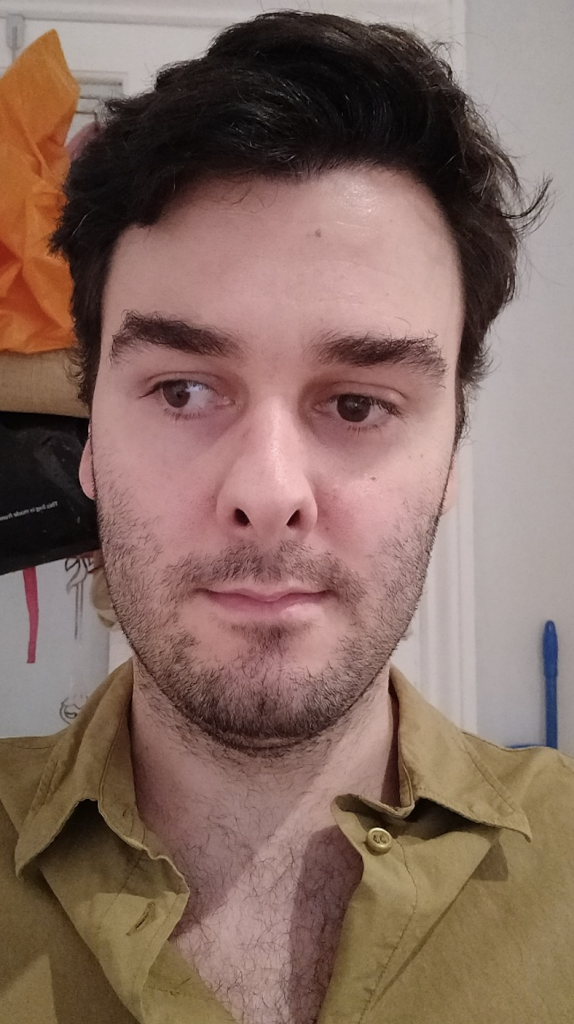 Jacob Johanssen
St Mary's University
Jacob Johanssen is Senior Lecturer in Communications at St. Mary's University in London. He is the author of Psychoanalysis and Digital Culture: Audiences, Social Media, and Big Data (2019, Routledge).
Jacob generally researches how individuals are (un)consciously shaped by and in turn shape digital media with a particular attention to the body and affect. His research interests include social media, psychoanalysis and the media, sexuality and digital media, affect theory, psychosocial studies, critical theory.
He is Co-Editor of the CounterSpace section of the Psychoanalysis, Culture & Society journal.
He is currently writing a book on online misogyny, psychoanalysis and the Manosphere (YouTubers, Incels, MGTOW, NoFap). Fantasy, Online Misogyny and the Manosphere: Male Bodies of Dis/Inhibition will be published by Routledge in 2020. The book draws on the German cultural theorist Klaus Theweleit and his work Male Fantasies as well as Elizabeth Young-Bruehl and Wilhelm Reich to analyse the narratives of men in the Manosphere.
Keywords: psychoanalysis, social media, affect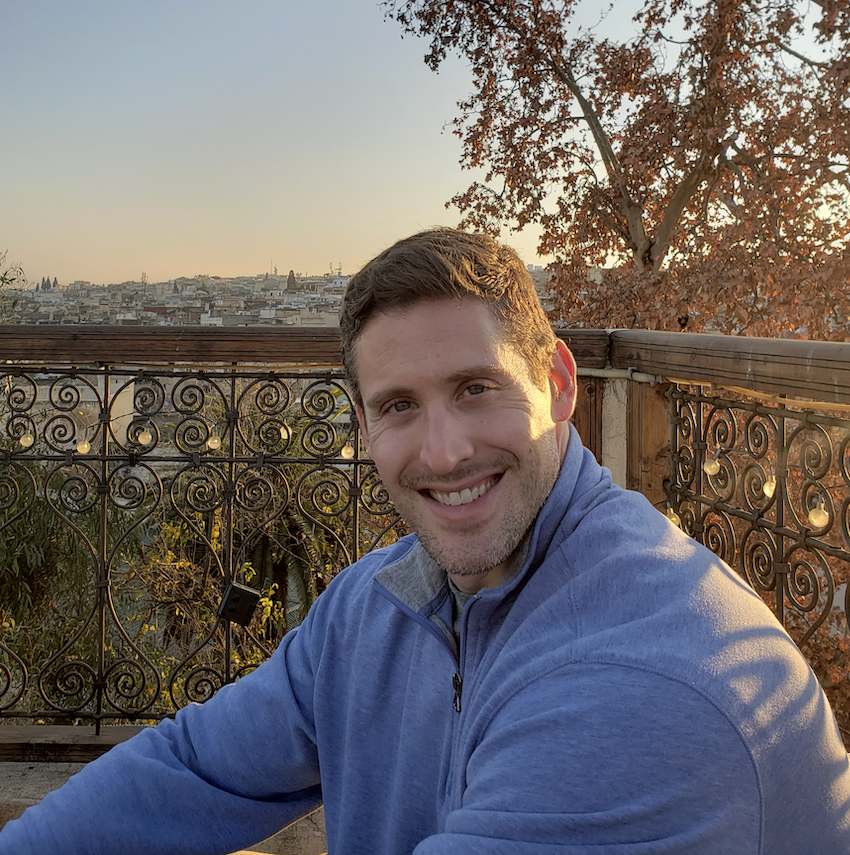 Jason Luger
Northumbria University
Jason Luger is senior lecturer in Human Geography at Northumbria University, in the Social and Cultural Geographies Research Group. His work focuses on the intersection of urban space and place, the geographies of authoritarianism and the far-right, and questions of masculine identity and community formation online and offline.
Keywords: geography, far-right, authoritarianism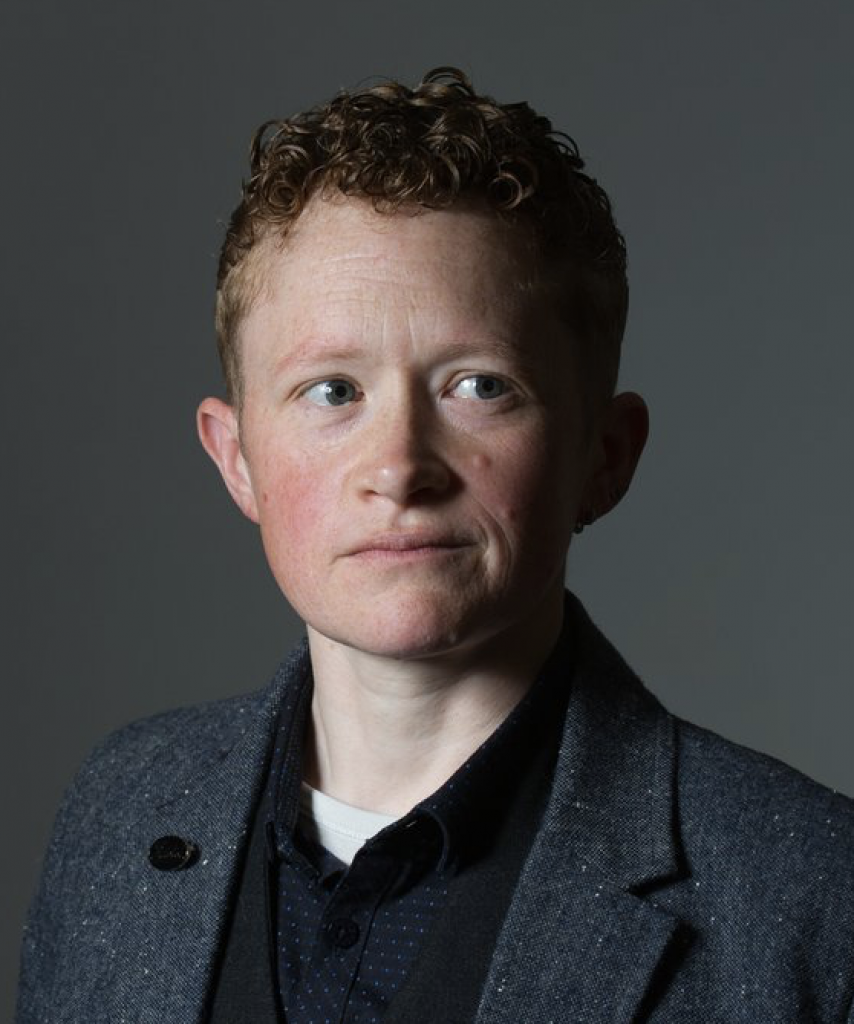 Finn Mackay
University of the West of England
I am currently a Senior Lecturer in Sociology at the University of the West of England in Bristol, UK and completed my PhD in the Centre for Gender & Violence Research in the School for Policy Studies at the University of Bristol. My first book 'Radical Feminism' is on changes and continuity in British feminist activism from the Second Wave to the contemporary resurgence. I have a background in policy and activism, founding the London Feminist Network and revived London Reclaim the Night in 2004; I am a regular media commentator and writer on women's rights and social justice. Current research is on lesbian and queer masculinities in the context of the so-called 'gender wars'. I also work and collaborate with men's organisations and educational organisations on reducing the gender stereotyping of children and young people.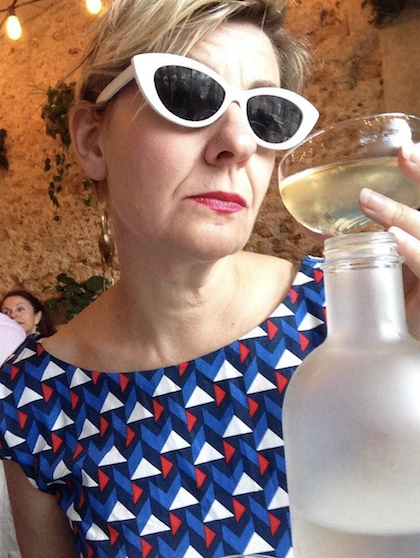 Ashley Morgan
Cardiff Metropolitan University
Dr Ashley Morgan is a Senior Lecturer and Academic at the Cardiff School of Art and Design. Her current research interests are in the absence of sex in representations of masculinity in popular culture. She argues for a greater commitment to the concept of asceticism as a valid form of sexual behaviour, and questions what masculinity is, when sex is absent. Sherlock Holmes features in much of her work, as one of the first iterations of toxic masculinity in popular culture, and she is particularly interested in male 'geek' identity and the presence of scientific discourse as a hegemonic value. She is currently engaged in a number of research projects on women, ageing and the body, and platonic relationships between men and women in popular culture.
Maurice Nagington
University of Manchester
Dr Maurice Nagington is a lecturer/researcher in the School of Health Sciences at The University of Manchester. His research interests generally cover the cultural representations and lived experiences of taboo topics such as: cancer and (queer) sexuality; death and dying; and, sex and drugs amongst gay and bi men. Theoretically, his work is usually informed by post-structural/queer theory, and methodologically it generally aims to develop in depth understandings through qualitative methodologies such as longitudinal interviews and ethnographic approaches, as well as close reading of films and literary work. His most recent work is a longitudinal interview study about gay and men's experiences of sex and drugs in Manchester.
Keywords: sex, drugs, qualitative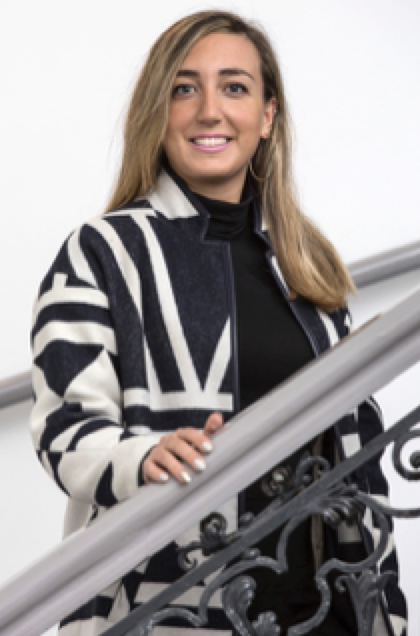 Nikoletta Pikramenou
Aristotle University
Dr Nikoletta Pikramenou is a human rights lawyer and gender expert. Her doctoral thesis, which was conducted at Aristotle University and was co-supervised by a member of Uppsala University, focused on the protection of human rights of intersex people under current legal frameworks. Parts of her research took place in Germany and the United States (US). In 2017, she worked as a Human Rights Fellow at the Delegation of the European Union to the United Nations in New York and contributed to the promotion of intersex rights. Her dissertation is published as a book by Springer under the title "Intersex rights, Living between sexes". Currently, she is working as a Political Participation Monitoring Coordinator at the organisation Make Every Woman Count (MEWC) and she is giving guest lectures on gender issues at European Universities.
Frankie Rogan
University of Birmingham
Frankie is a Lecturer in Sociology at the University of Birmingham. Her research focuses largely on the role of new media technologies in producing gendered identities. She is currently writing a monograph, Digital Femininities, to be published by Routledge in 2020. This explores the role of new media technologies in the construction of cultural and political identities amongst girls and young women in the UK. Frankie is interested in the gendered nature of online subcultures and communities and is particularly keen to explore the construction of masculinities in these spaces. She can be found on Twitter at @frankierogan23.
Keywords: gender, social media, online subcultures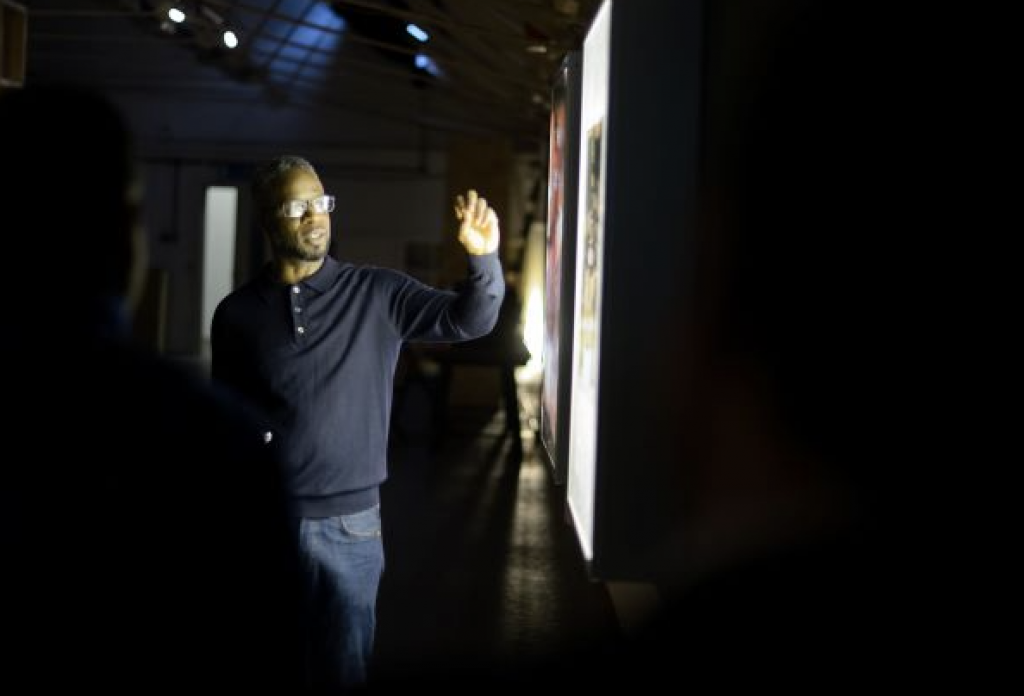 Ian Sergeant
Birmingham City University
Ian Sergeant has an MA in Contemporary Curatorial Practice from the School of Art, Birmingham City University and is currently a Midlands 3 Cities AHRC funded PhD researcher at Birmingham City University, his practice-led research is focused on the Visual Representations and Cultural (Re) Constructions of Black British Masculine Identities in 21st Century Birmingham.
Recent curated exhibitions include, Reimaging Donald Rodney at Vivid Projects in 2016, exploring the digital embodiment and rich legacy of the late Black British artist Donald Rodney. Forthcoming curated exhibitions include Donald Rodney at the Celine Gallery, as part of Glasgow International 2020 and Cut & Mix: Representations of Black British Masculine Identities, at New Art Exchange, Nottingham in 2021.
He is a member of New Art West Midlands Executive Advisory Group and Film Hub Midlands Advisory Group. He is a director of performing and visual arts organisation Kalaboration, Vivid Projects a non-profit company supporting media arts practice and artist led exhibition space Ort Gallery.
Keywords: (Black) masculinities, curatorial, practice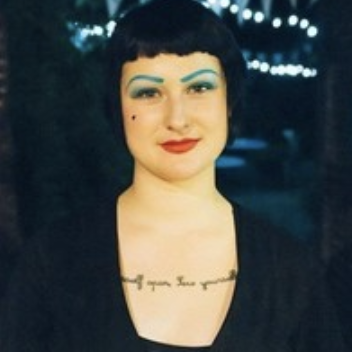 James Lawrence Slattery
University of Manchester
James Lawrence Slattery [they/them pronoun]: My work currently considers whether queerness can still be framed as a tool of anti-capitalist resistance, looks at how LGBTQAI+ identity politics have been assimilated into the culture of neoliberalism, and asks how temporality functions in the production of subjectivity. I attempt to explore and unpack these ideas through looking at film, television and video art, both mainstream and avant-garde. From September 2019 I will be a PhD candidate in the School of Arts, Language and Cultures at the University of Manchester. My research title is Taking Back Desire: Visions and Queerness and Capitalism in Time. This project is fully funded by the Arts and Humanities Research Council North West Consortium Doctoral Training Partnership and supervised by Dr. David Alderson. They can be found on Twitter at: @JamesLSlattery.
Keywords: queer, neoliberalism, film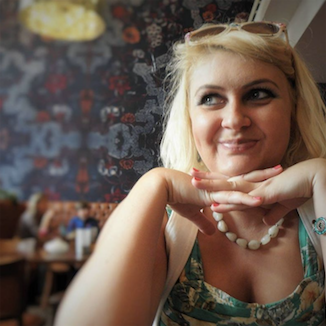 Julia Szołtysek
University of Silesia
Dr. Julia Szołtysek is an Assistant Professor at the University of Silesia in Katowice, Poland. Her academic interests include literary and artistic representations of the Middle East, travel writing, queer theory, and opera studies. She is the recipient of the 2016 Peter Lang Young Scholars Award. Her monograph A Mosaic of Misunderstanding: Occident, Orient, and Facets of Mutual Mis/Construal was published in 2016 by Peter Lang. In her current research project entitled "Baroque Ambiguity, Contemporary Camp: Revisiting Representations of Cultural and Artistic Masculinity in Modern Productions of Orientalist Operas" she attempts to critically compare the figures of the Baroque castrato and the modern countertenor, focusing on their appearances in a selection of operas which feature strong exoticist motifs, settings and tropes.
Keywords: orient, castrato, countertenor
Michael Toze
University of Lincoln
Michael Toze is a lecturer in public health and social determinants of health at the Lincoln Medical School. His research interests include LGBT health, ageing and gender, with a particular research interest in trans masculinities throughout the lifecourse.
Keywords: trans masculinity, ageing, LGBT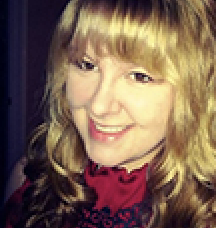 Andrea Waling
La Trobe University
Dr Andrea Waling is an interdisciplinary researcher and lecturer specialising in qualitative research methods, LGBTI issues, men and masculinity studies, raunch culture and sexualisation, and studies in gender and sexuality, and has a keen interest in research that supports marginalised communities. She completed her PhD in Sociology in 2015 at Monash University, and is currently working across a number of research projects. Her PhD thesis has been adapted into a book entitled White Masculinity in Contemporary Australia: The Good Ol' Aussie Bloke for publication in August 2019 with Routledge Press. Dr Waling is a voted member of the Board of Directors for the American Men's Studies Association. Her paper co-authored with Dr James Roffee published in Safer Communities received the 'Outstanding Paper in the 2017 Emerald Literati Network Awards for Excellence' and she is recognised as a 'Rising Scholar in the Field of Sexuality' by The Society for Sexuality Studies. She is the current Book Reviews Editor for the Journal of Bodies, Sexualities, and Masculinities and a CI on the Australian Research Discovery Project, "The Technological Transformation of Sex: Improving Australia's Response."
Keywords: sexuality, sexualisation, masculinity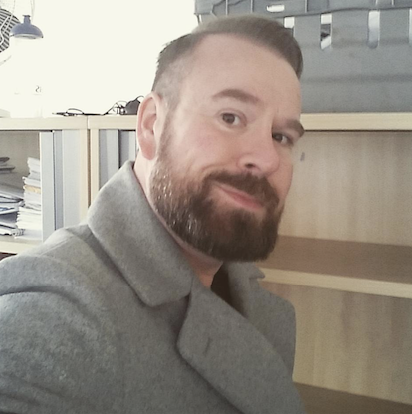 Dan Ward
University of Sunderland
Dan Ward is a lecturer in Media and Cultural Studies at the University of Sunderland. His PhD focused on representations of masculinity and violence in American crime television, and he has previously published on the portrayal of masculinity in sports documentaries, James Bond films and Game of Thrones. Outside of his work on masculinities, Dan's other current research interests include combat sports, social media and celebrity, and the Cold War in popular culture.
Keywords: sports documentary, wrestling, Bond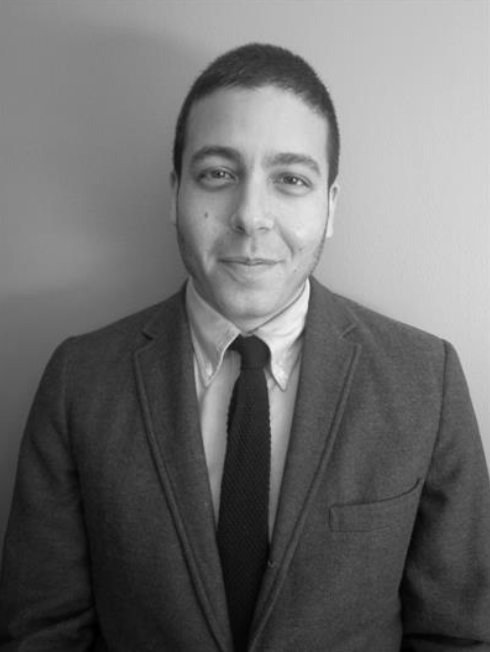 Nathaniel Weiner
Central St. Martins
Nathaniel Weiner is a lecturer in Cultural Studies at Central St. Martins. He has an interdisciplinary background in history, media & communications and sociology. Before relocating to the United Kingdom he taught communication studies and sociology at a number of institutions in the Greater Toronto Area. His research interests include advertising, consumer culture, cultural industries, Instagram, menswear, online communities and subcultures,. He has published in a number of journals including Men & Masculinities, Punk & Post-Punk and the The Journal of European Cultural Studies.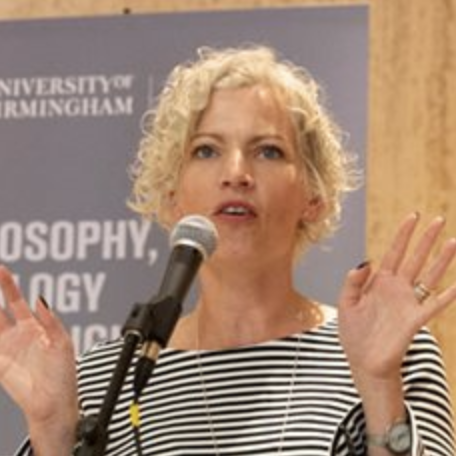 Heather Widdows
University of Birmingham
Professor Heather Widdows is the John Ferguson Professor of Global Ethics and the Deputy Pro-Vice Chancellor for Research Impact at the University of Birmingham. She is a moral philosopher and applied ethicist. Her latest book Perfect Me: Beauty as an Ethical Ideal (Princeton University Press) has been received with high acclaim and cited in New York Times, The Guardian, The Church Times, The Sunday Times, The Irish Times, The Atlantic, Boston Globe, and The New Yorker. Perfect Me was listed as one of the 19 best books of 2018 by the Atlantic, and one of the 100 best books to read in a lifetime by Edarabiaa. Heather served as a member of the UK Biobank Ethics and Governance Council (2007-2013), and she is currently a member of the Nuffield Council on Bioethics. She also was on the REF 2014 Philosophy Sub-Panel and is Deputy Chair of the REF 2021 Philosophy Sub-Panel.
Keywords: philosophy, ethics, beauty