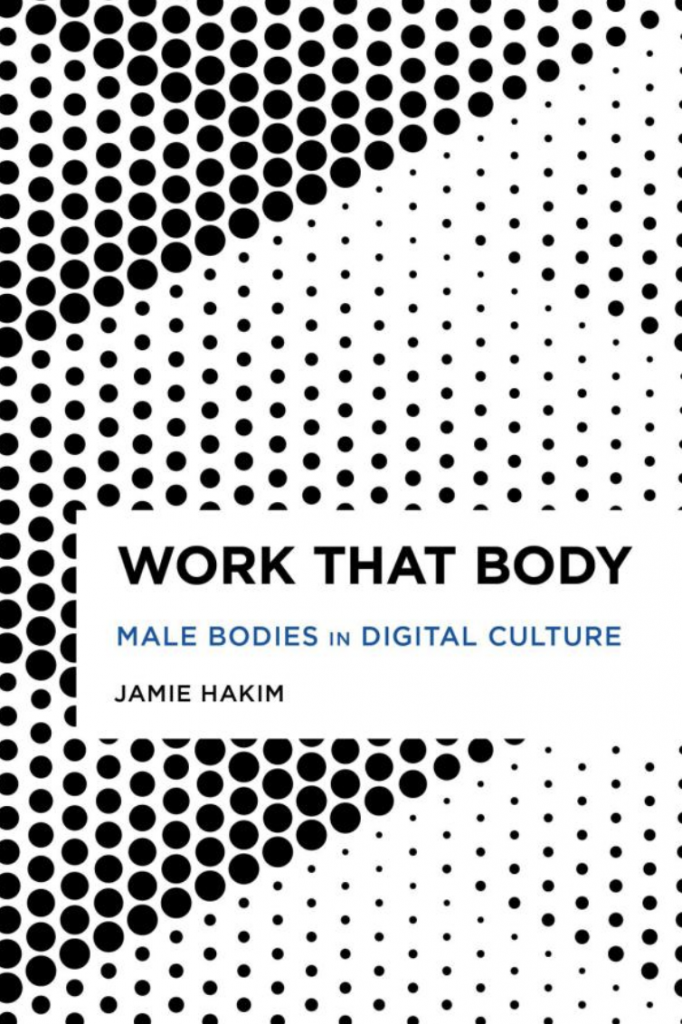 Work That Body: Male Bodies in Digital Culture. Jamie Hakim. Available to order here.
Work That Body explores different ways that the male body has been represented by, constructed in, and experienced through digital media during the age of austerity. It argues that the male body has become a key site in contemporary culture where neoliberalism's hegemony has been both secured and contested since 2008. It does this by looking at three different case studies: the celebrity male nude leak; the rise of young men sharing images of their muscular bodies on social networking sites; and the rise of chemsex. It finds that on the one hand digital media has enabled men to transform their bodies into tools of value-creation in an economic context when their traditional bread-winning capacities have been diminished. On the other it has also allowed them to use their bodies to form intimate collective bonds during a moment when competitive individualism continues to be insisted on as the privileged mode of being in the world. It therefore offers a unique contribution not only to the field of digital cultural studies but also to the growing cultural studies literature attempting to map the historical contradictions of the austerity moment.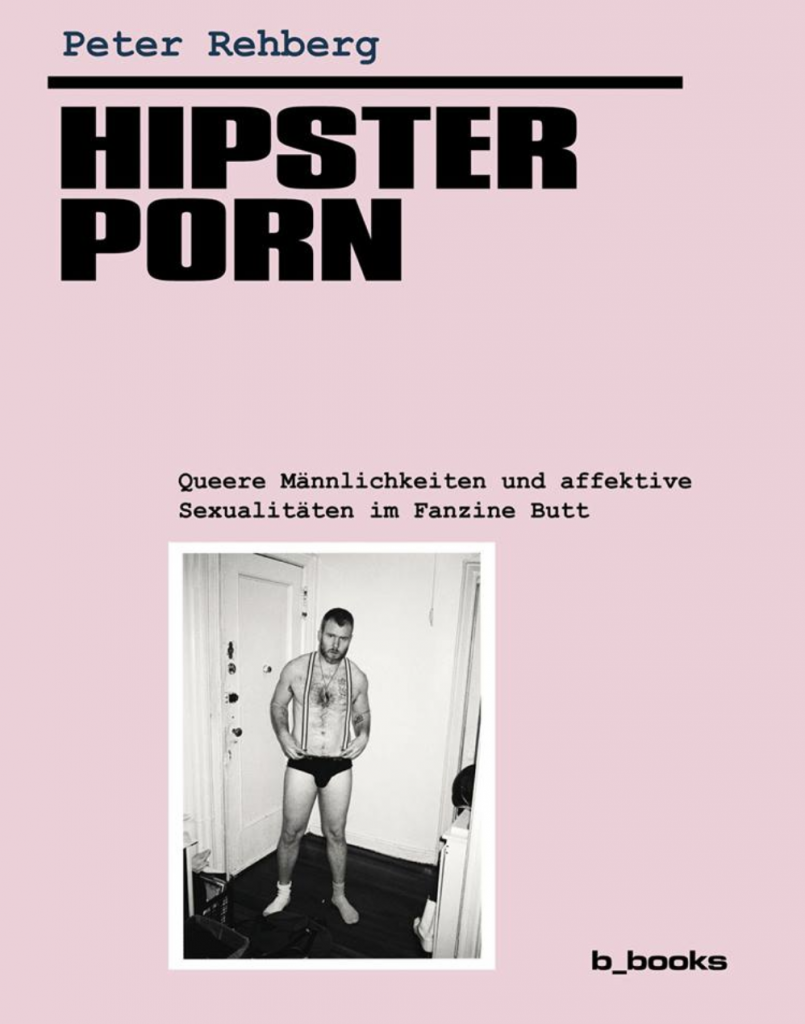 Hipster Porn: Queer Masculinity and Affective Sexuality in the Butt Fanzine. Peter Rehberg. Available to order here.
The Butt years – that was the first decade of the 21st century. From 2001 to 2011, the print version of the queer fanzines was published by Amsterdam and with its pink-colored photos, it shaped the image of a new gay male: less standardized than the body ideals of the 1990s, more casual, hairy, with a beard. This image has long circulated under the label "Hipster". But unlike its mainstream variant, the homo hipster activates the subversive potential of the '60s counterpart, creating a powerful image of queer masculinity. Within a gay historiography, the Butt Boys are also an answer to the history of HIV and AIDS, their drug treatment and the resulting normative body politics. Away from triumphant sports sex, the men in Butt are as sexy as they are vulnerable: Butt shows gay intimacy. This aesthetics of imperfection should be understood against the background of the amateur culture of Porn 2.0.
Hipster Porn takes a look at Butt's style-defining originality. The perspectives of Queer Theory, Masculinity Studies, Media Studies and Affect Theory make the world of fanzines legible, just as their theoretical positions are challenged by Butt.